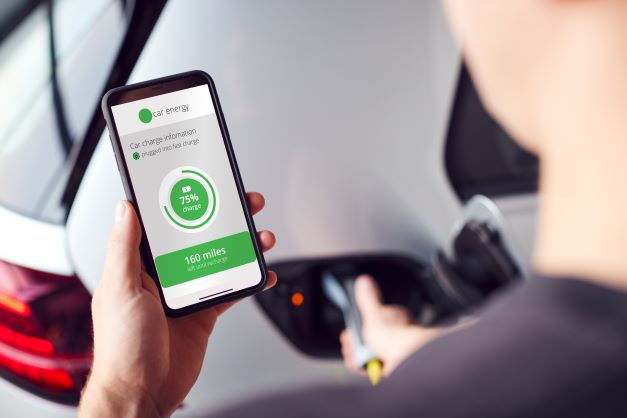 As the world moves towards a more sustainable future, the UK want to set themselves ahead of the rest. The UK's transport minister describes it as a 'race', and, thus, there is set to be a mandate from next year. The new rule will see it compulsory that an (electric vehicle) EV charger is installed in all new build, commercial and domestic properties. Across the country, we are striving towards electrification but see an underwhelming lack of electric vehicle charging points.
See our blog about the effects of climate change here.
Why is it so important?
The UK has a number of 'Net Zero Objectives'.  Most importantly, one of the goals is electrification. Therefore, by 2030, the sale of all (new) petrol and diesel vehicles will cease and only electric vehicles will be on the market.
Due to the increasing trend of purchasing electric vehicles, a high number of unsuitable charging points have been installed in homes across the country. To tackle this, the new mandate is likely to state to allow only 'smart' chargers.
What is a 'Smart' Charger?
Simply put, 'Smart' or 'Intelligent' charging is a process in which the charging point and the vehicle share information with one another. Ultimately, this allows the owner to remotely monitor the charging of the vehicle, as well as set up automations. This ensures that the power grid does not become over-loaded and that electric vehicles charge to the optimum level.
Some companies have even taken it one step further, attaching their smart chargers to solar and wind generation technology, therefore reducing the effect on the electric grid and further contributing to a more sustainable, carbon neutral country.
What Action Do We Need to Take?
PREPARE NOW. Next year may seem like an age away but careful implementation is key to the success of this movement. As businesses, we need to ensure that our staff remain educated with the most up-to-date information and processes. Now certainly is the time to start investing capital into sustainability and the installation of suitable EV charger stations. While there is not currently a list of government-approved smart chargers. We expect that it will be available in the nearby future.
Follow us on LinkedIn and Facebook to keep up-to-date with the progress of this movement!