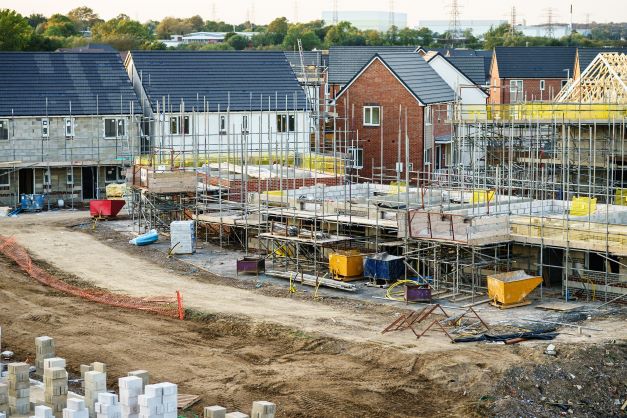 Why is there a Shortage of Materials?
In recent months the shortage of materials has become a widespread issue across the construction industry. Many trades have been affected by the reduction in supply, from SMEs to large contractors. Which in turn has caused prices to increase by 14.7% in comparison to last year! A trend which does not seem to be improving any time soon. Furthermore, in just one month the prices rose by 2.2% from May to June this year. Therefore, it is possible the prices will continue to increase as suppliers struggle to meet demand. In this month's blog we look at the possible causes.
What Materials Have Been Affected?
There is a wide range of materials which have become increasingly difficult to source without inflating price tags. Whilst circumstances will differ from material to material, most shortages are forecast to last throughout 2021. Materials including:
Concrete
Timber
Bricks and Blocks
Steel
Roof Tiles
Paint and Sealant
Plumbing Items
Electrical Components
Plaster & Plasterboard
PIR Insulation
Aggregates
PE & PP Plastics
What is Causing the Shortages?
There is a combination of factors contributing to the shortage in supply of such materials and consequently the inflation of prices. These factors include:
Covid-19 Pandemic.
The pandemic is a big contributing factor to the lack of building materials available. From staff shortages in both warehouse and haulage to border closures, it is arguably the leading cause of diminishing supplies.
Brexit
Since leaving the EU, exports to the UK are subject to long delays. This is due to issues such as the Declaration of Conformity making it difficult for manufacturers to keep up to date. This causes further delays in exportation.
Increase in Demand
In June 2020, the Prime Minster Boris Johnston announced the most radical reforms to our planning system since WW2. With the aim to make it easier to build better homes where people want to live. This gave the green light to many developers and homeowners alike, to begin construction work. As such, demand for materials increased rapidly.
How We Can Help
Employing Project Managers and/or Employers Agents for your project negates the burden of such scenarios. Here at John Burke Associates we pride ourselves in creating and maintaining effective communication channels for our clients. We can also provide Interim payment Certificates for valuations of works and materials on and off site. To discover our full portfolio of services please browse our website.