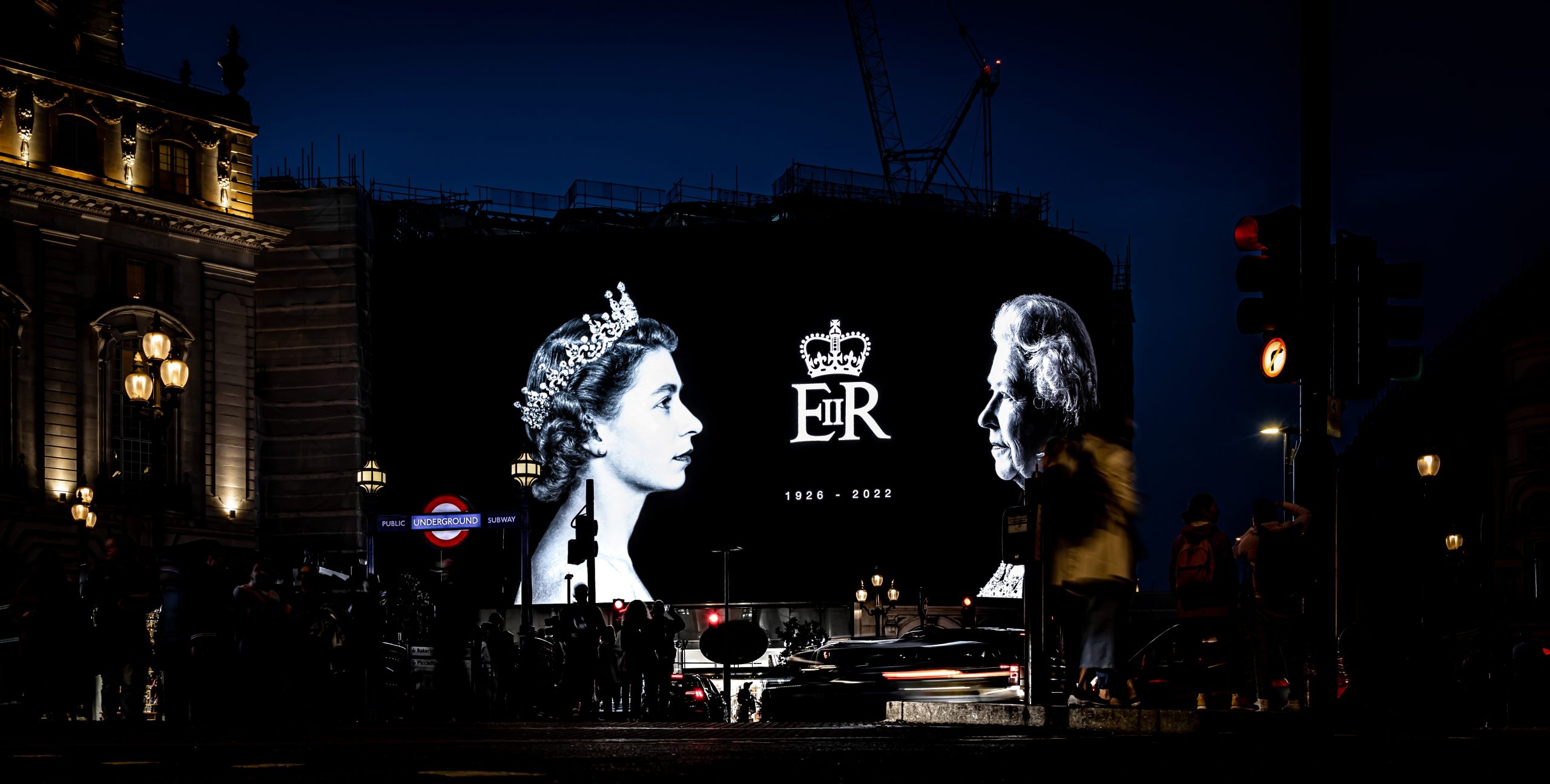 John Burke Associates joins the country, if not the world, in mourning Her Majesty Queen Elizabeth III.  We would like to express our sincere condolences to the Royal Family during this sad time.  Our offices will be closed, and projects suspended on Monday, 19th September 2022, as a mark of respect as our Monarch is laid to rest.
Are Organisations Obliged to Close?
As RICS Chartered Surveyors we feel it is appropriate to take time to commemorate Her Majesty's Reign. However, the Government has made it clear that there is "no obligation on organisations to suspend business during the National Mourning period". Whilst this may be the case, we review the CLCs guidance in this blog as to what considerations you should take.
Location
The CLC urges organisations in the Central London area to consider potential site restrictions during the State Funeral. There is expected to be a large influx of people entering the capital to pay their respects. As such, there may be restrictions due to enhanced security, road closures and traffic issues, consequently causing site accessibility issues. Furthermore, local authorities within the area of Her Majesty the Queen's Lying-in-State have instructed several construction sites not to carry out any noisy works or freight deliveries until Tuesday 20 September.
Reputation
Due to the nature of construction, any works within the capital could be seen as disruptive to gathering mourners. In an age of social media and instant communication, organisations are encouraged to consider the reaction to continued works. Some may perceive this as inappropriate or disrespectful to continue such works during a period of National Mourning.
Workforce
Another consideration you must make, is your workforce. Whilst it is clear there is no statutory entitlement to time off, workers may expect the opportunity to pay their respects. You must consider the moral implications of refusing them the right to do so.
Where Closure is Not Possible
It is accepted that certain parts of the industry where essential services are involved cannot cease work. In such circumstances the following guidance should be applied.
Use a common-sense approach to ensure that you are operating respectfully during this period
Consider staggering the start and end times of work on site
Minimise road movements of freight over the next week
For more information you can read the full guidance by clicking here
Her Majesty Queen Elizabeth III | 1926 – 2022