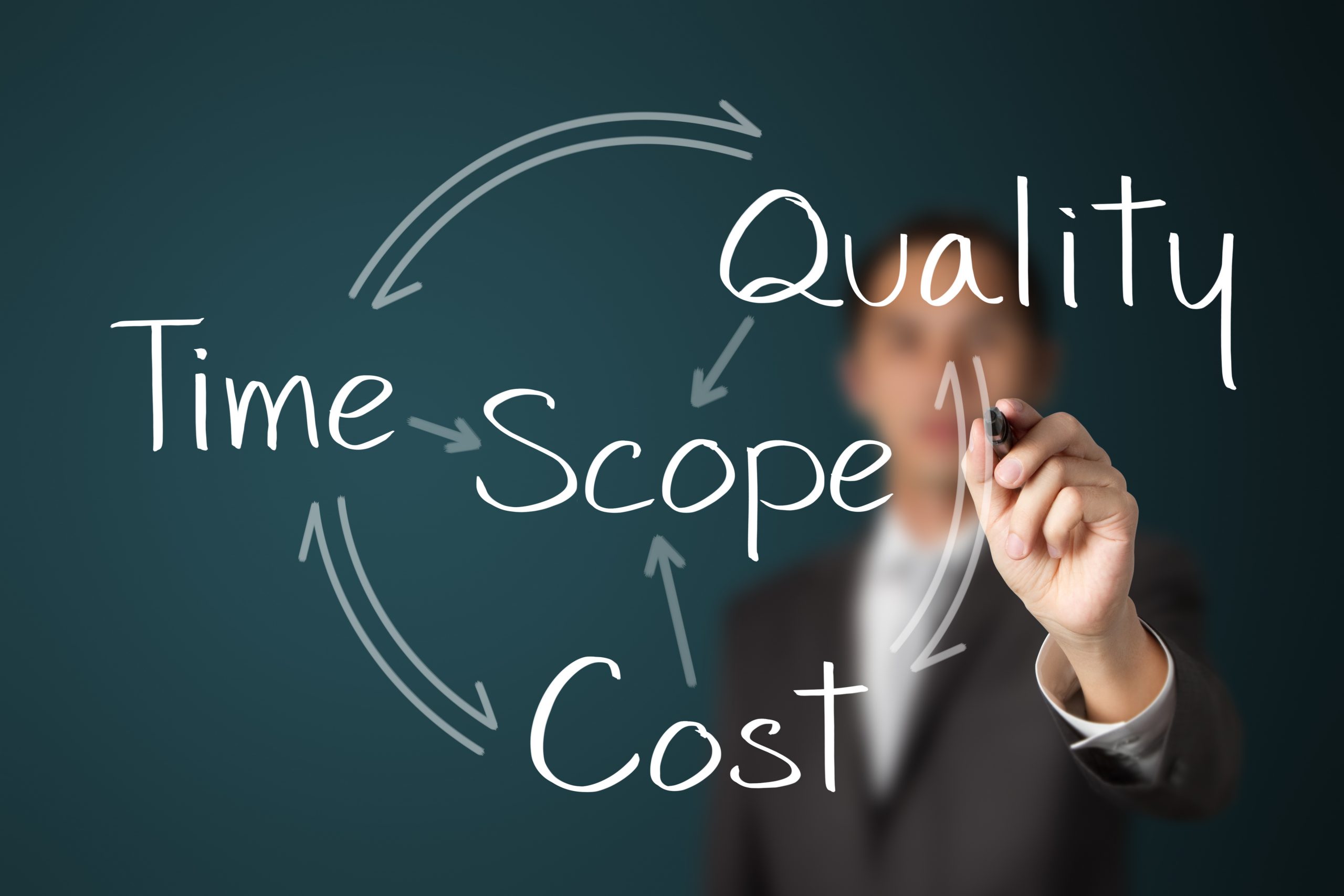 Here at John Burke Associates, we offer our clients a comprehensive project management service. Our collaborative project management division delivers successful projects which realise the client's aspirations. We apply a variety of methodologies and process models to exceed client expectations. In this blog we discuss how employing an experienced project management team will benefit your project.
The Quality-Cost-Time Conundrum
The Quality-Cost-Time Conundrum is also known as the Project Management Triangle or Iron Triangle. This concept states that the three primary constraints of any project are quality, cost, and time. The conundrum lies in the fact that these three factors are interdependent. Therefore, improving one may come at the expense of the other two. For example, if you want to improve the quality of a project, you may need to increase the cost or extend the timeline. Similarly, if you want to complete a project quickly, you may need to sacrifice some quality or increase the cost.
The Role of a Project Manager
The role of project management is to find the optimal balance between these constraints that will result in a successful project. Our Project Management Division works with stakeholders to define the scope of the project including goals, deliverables, timelines, and budget. We work with our clients to prioritize the project requirements. This includes risk assessment which identifies potential project risks and ensures such risks are mitigated.
From Inception to Completion
Working alongside stakeholders we develop a realistic project schedule that accounts for the available resources, timelines, and budget. We will monitor the progress of the project making necessary adjustments to ensure that the project meets deadlines. Whilst also tracking expenses, identifying areas where costs can be reduced, and ensuring that the team stays within budget.
Get in Touch
If you wish to discuss your project, contact us today on 01708 770770. We offer a full compilation of Chartered Surveying & Chartered Building Consultancy services. This includes full independent construction and property advice on technical and management matters.