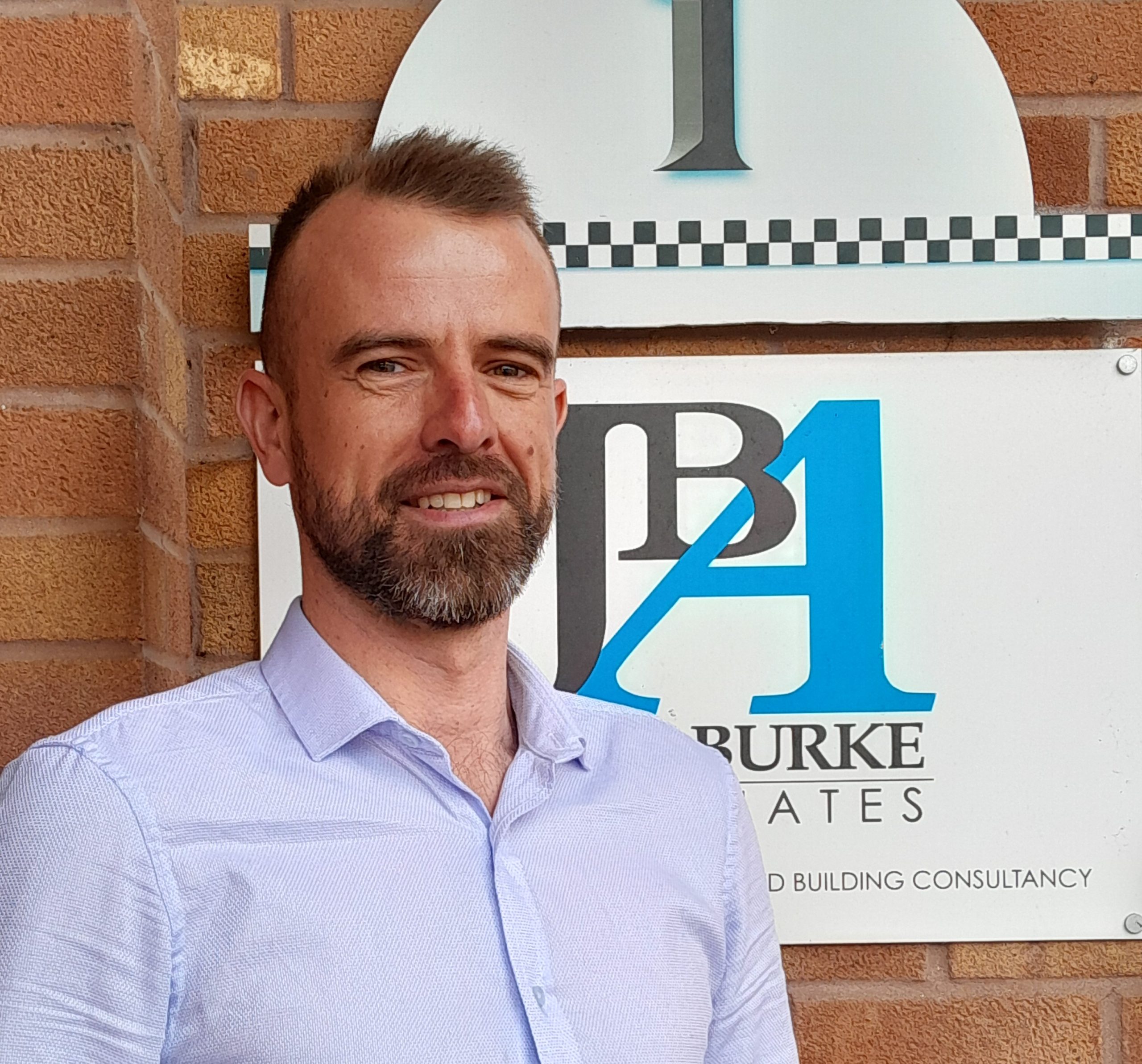 John Burke Associates is proud to announce that we have a new member of our Clerk of Works department. Graham Little is our new Technical Manager, we are excited about the level of experience he brings to the team. Graham tells us a little more about himself below.
Introduction
My name is Graham Little, and I have joined JBA as the Technical Manager for the Clerk of Works department, reporting to the Technical Director Ian Carey.
Health and Safety is always my priority. I am NEBOSH certified, a first aider and a mental health first aider. My background is 25 years in the construction industry, where I have worked both client and contractor side.  I started my career as a Carpenter & Joiner and in my years I have cut fully blind dovetail joints, hand-dug trenches with a graft and have worked Civils, Quantity Surveying and as a Setting Out Engineer.
This has allowed me to work on Bridges, schools, hospitals and major infrastructure projects.  I progressed to the Design, Construction and Maintenance of Proving Grounds in the International Testing and Inspection sector. I managed a facility that was 650 acres, 26 building complexes and 50 miles of test track and designing and delivering on all construction projects within the company's capex expansion plans. I had responsibility for a c.£10m p/y opex budget and a c.£42m p/y capex budget. Covering UK, France, Finland and Morocco and have notable projects consisting of;
Notable Projects
Designed and delivered the UK's first Electric Vehicle Battery Test Facility.
Designed and delivered c.£100m of capex construction projects in the UK during 2017 to 2020.
Designed the global office standard for interiors of all company buildings in the group.
Managed the project to design and deliver an HV supply upgrade from 1.65MW to 10MW. This took two years from conception to completion. I also secured grant funding.
Legal responsibility for all Fire safety design and compliance.  I designed and implemented the fire strategy and upgraded all existing structures to current fire regs. This includes barriers, breaks, zoning, detection and suppression.
Designed all DSEAR areas on site, all fuel storage & testing, and designed controlled explosion zones for thermal run away from Battery tests, ethanol and Hydrogen which were the first facilities in the UK.
Designed and installed structures and buildings to government organisations specifications.
In conclusion
I am very excited to be on board with JBA and look forward to working with all our stakeholders and through knowledge, experience and CPD; Grow the business and contribute to the quality and safety of the industry.