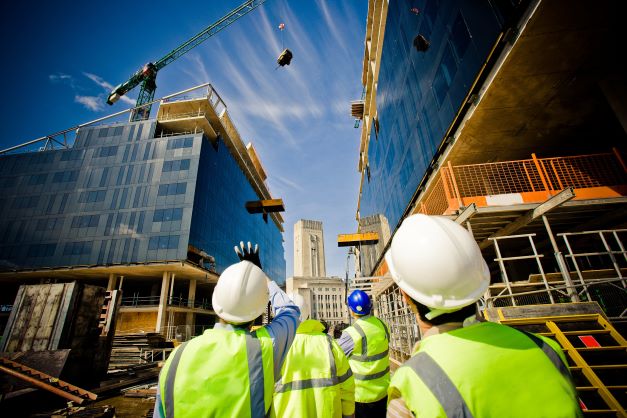 Are you a site supervisor or senior building tradesman looking to progress your career? Retraining to become a Clerk of Works or building inspector may be the next step. John Burke Associates can offer the right candidates with transferable competences, on-site mentoring. If you can answer yes to all the questions below, this could be the role for you.
Do you have experience in new build construction and/or remediation projects?
Do you hold a construction related qualification at ONC level or higher?
Do you need a new challenge or a change of career?
What is the Role of a Clerk of Works?
The role of a Clerk of Works is to provide independent third-party site inspection and is best suited to those with a vigilant approach to their duties. You will be responsible for the systematic inspection of construction work including the following.
Work carried out conforms with the drawings, specifications and British Standards etc.
Materials are measured, tested and comply to requirements
Anticipating and identifying potential problems, before they arise.
Ensuring clear communication to all parties.
Ensuring Health and safety guidance is adhered to.
Monitoring the project and compiling accurate and concise reports and records.
Highlighting variance in construction work, by means of sampling, benchmarking, testing and measuring.
The Benefits
Becoming a Clerk of Works or Site Inspector allows you to develop and diversify your construction skills. A change of pace from your usual duties whilst retaining a key role in the industry. You will be a self-employed consultant with a choice of full or part-time projects available. Therefore, allowing you to manage your own workflow.
What We Are Looking For
John Burke Associates requires building Clerk of Works and site inspectors in Greater London. We have both full and part-time projects across the Greater London and Home Counties regions. Such opportunities may suit experienced site supervisors or senior building tradesmen who have the relevant transferable competences. If you would like more information to train to become a Clerk of Works or Building Inspector contact Ian Carey for an informal chat.