Image courtesy of Mohamed Hassan/Pixabay
Why is Employee recognition so important?
Project Management & Employers Agent Services
March 1st marks National Employee Appreciation Day in America and Canada. As we offer project management & employers agent services this sparked a discussion in our office. The day is a secular holiday which was established in 1995 to encourage organisations to celebrate their employees. In contrast to here in the UK, the holiday is not currently recognised
Should We Recognise The Holiday in The UK?
Are UK employees missing out on this holiday? Would introducing the holiday here benefit employers?  While we appreciate the concept we feel that employee recognition should not be defined as an annual occurrence. As a result of undertaking project management & employers agent services, we've found a little appreciation goes a long way. Hence, for this months blog, we have put together a short list of the key tips for employee management.
The Benefits of Employee Recognition
Value
It seems like while looking at the bigger picture in business, it can be easy to lose focus on the journey. Above all, it is important to remember your business could not run without its employees. It may seem the deadline and client demands need to take priority. However, it is your employees who are going to get you there. Consequently, it is imperative you value the work they are doing for you.

Appreciation 
When feeling the pressure of a deadline, it's likely you will need your staff to carry out extra duties. Whether it is working late, taking on additional tasks or giving up more of their own time. Therefore, this should never be an expectation. Therefore, if your project requires extra work let your staff know you appreciate their additional efforts. Recognise they have worked hard, be it through 1-2-1 meetings/appraisals or informally.

Respect
You employee your employee's to do a job, you choose them because they have experience in their field. Therefore, you should respect this fact. If your employee has a suggestion or an idea always make time to listen to them. You should always make time to discuss any reservations your employee may have on a project. Even if you disagree with their reservation you should respect their input and knowledge.

Communication
Communication is key. All of the advice above is useless without communication. You may know you value, appreciate and respect your staff, but if they don't know what is the point? Communicate with your staff, you should trust everyone you employ and allow them to trust you. Encourage open communication and praise to create a positive working environment.
"If you look after your staff, they'll look after your customers. It's that simple." – Richard Branson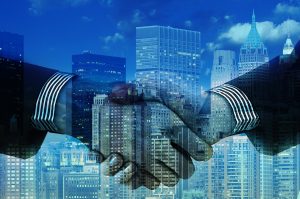 Project Management & Employers Agent Services
If you require more information about our services you can contact the team here at John Burke Associates on 01708 770 770. We provide independent advice on all matters of technical and management functions in the construction industry. From inception through to operation and completion
Our Services
Follow Us on Linked In
Follow Us on Twitter
Like Us on Facebook
Contact Us